Our Team
Meet our pharmacists and pharmacy professionals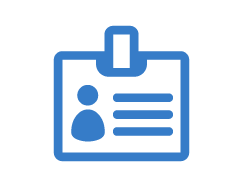 We bring education, deep experience and an unmatched level of personalized customer service to our work with individuals, residential communities and health care providers.
Dr. Kara James
President and Co-Owner
Dr. James leads the team at Louis & Clark, strategizing for continuous improvement and upholding outstanding customer care. She attained her Doctor of Pharmacy in 2012 from Albany College of Pharmacy and has been with Louis & Clark ever since. Dr. James is certified in Pharmacy-Based Immunization Delivery from the American Pharmacists Association (APhA), and lives with her husband in Ludlow, where she enjoys interior decorating, traveling and cooking.
Dr. Sarah J. Stevens
Pharmacist Supervisor
Dr. Stevens supervises the pharmacists of Louis & Clark and manages the pharmacy workflow process, maintains regulatory compliance and optimizes quality assurance and control. A graduate of Brown University and Western New England University College of Pharmacy, Dr. Stevens has been with Louis & Clark since 2015. A Massachusetts Registered Pharmacist, she is certified in HIPAA, APhA Pharmacy-Based Immunization Delivery, APhA Delivering Medication Therapy Management Service, Healthcare Bloodborne Pathogens, Healthcare Basic Life Support, and Adult, Child and Infant CPR/AED. She's a Medication Administration Program (MAP) consultant and adventurous traveler, and lives in Belchertown with her family and beloved pets.
Keri Robinson
Certified Pharmacy Technician/Technician Supervisor
Keri has been with Louis & Clark for 12 years, where she supervises our team of pharmacy technicians and manages pharmacy workflow, audits, troubleshooting, and account maintenance and satisfaction.
Lisa Jones
Finance and Human Resources Manager
A longtime member of the Louis & Clark team, Lisa is responsible for preparing and analyzing financial reports, statements, forecasts and budgets; monitoring cash accounts; managing trial balances and the general ledger; and identifying opportunities for company growth. She graduated with a degree in accounting from Springfield Technical Community College and also attended Holyoke Community College. She lives in Wilbraham with her family, and in her free time is a ministry volunteer and enjoys travel, ice and field hockey, and other sports.
Gene Hunt
Director of IT and Logistics Supervisor
With over three decades of experience in information technology, Gene brings a wealth of skills and knowledge to his role at Louis & Clark, where he started in 2006. He maintains the hardware, pharmacy software and phone systems, and manages our delivery operations and its team. He attained his degree in computer technologies from Springfield Technical Community College and is both Net+ and A+ Certified.