Employment Opportunities
Browse our current opportunities for pharmacy technicians, administrators and other pharmacy careers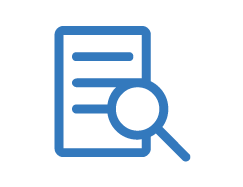 Louis & Clark Pharmacy is a family owned business for over 50 years specializing in pharmacy services. L & C delivers finished medication products by home delivery to patients, caregivers and family members ensuring the right medication at the right time.
Pharmacy Technician
Louis & Clark is looking for an experienced, accurate and fast order entry technician as well as order fulfillment technicians. Position is Full-time at 30-40 hours per week Monday through Friday, rotating Saturdays.
Pharmacist
Louis & Clark is seeking an experienced, accurate and efficient pharmacist to join our team. An ideal candidate will embrace our pharmacy culture, which is founded upon four core values: (1) Own the Solution, (2) Deliver Quality, (3) Create a Positive Experience, and (4) Work Well Together.
Driver Position
Louis & Clark is looking for a part-time delivery driver. As a driver for us you will be an integral part in ensuring our patients receive the best care possible. Working together with the pharmacy staff, facilities, patients, caregivers and our dispatch team to deliver medications in a timely, efficient, convenient manner. Looking for a friendly, dedicated driver that works well together and can own the solutions to making every delivery a success.
Application
Please fill in the fields below to apply for an available position at Louis & Clark. You will also need to attach your resume. The resume format must be either Microsoft Word or a pdf.