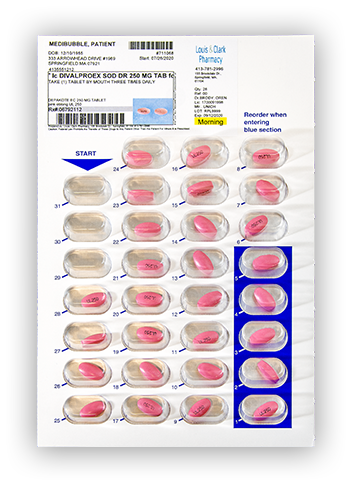 Blister Pack
We solved the safe and easy daily management of one medication
Our pill packets separate all medications for you

Our Blister Pack safely organizes one medication for ease of management and dosing. Designed especially for residents in group homes.
Monthly pill packs, delivered to you
Prepacked single dose medication
Ideal solution for single dose medication management
We coordinate prescriptions and refills directly with doctors
Tamper resistant MAP-compliant packaging
24/7 MAP consultant available
Designed with you in mind
Our Blister Packs are just one of the prescription solutions we offer to make life easier for individuals and communities.